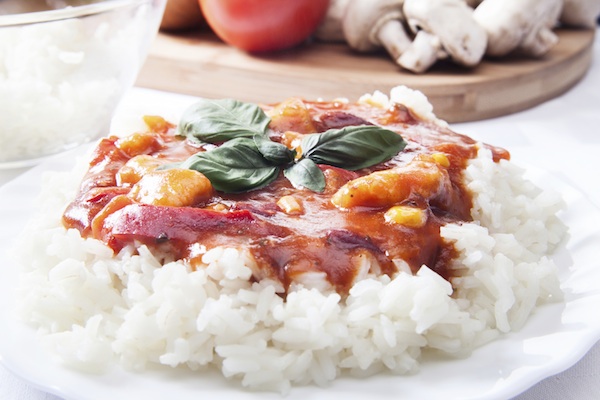 Heat the oil in a large nonstick skillet over medium-high heat. Add the onions, season with salt and pepper and cook, stirring often until the onions are soft and browned, about 8 minutes.

Season the chicken with salt and pepper and add to the skillet, cooking for 2 minutes on each side. Stir in the vinegar and cook until evaporated. Add the remaining ingredients, stir well to combine, bring to a simmer, cover, reduce the heat, and cook until the chicken is firm and no longer pink, about 20 minutes.

Remove the chicken from the skillet, discard the bay leaf, and reduce the sauce over medium heat until thick. Pour over the chicken and serve.